Susan Maye Carpenter Smith
November 14, 1953 - December 5, 2007
Breast Cancer
Welcome to our 2003 Trip to England!
We would love to have e-mail from anyone from the Broxted area.
Thanks! Sue and Evelyn.
evelyndelight@yahoo.com

Please click on the links below to view the story and/or photos.
---
STORY - DAY 1 and Day 2 - (June 3rd and 4th 2003)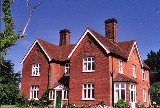 Page Two---Photos of Moor End Farm.
STORY - DAY 3 - (June 5th) - Visit St. Mary's Church.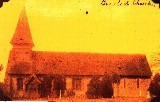 Broxted St. Mary's Church Photos etc.

GENEALOGY Some marriage records.
BARKER, REYNOLDS, BUSH ,HOLLINGSWORTH, GUNN, POOLE, BAFON?, SMITH, WATSON, STAINER, FRANKLIN, SADLEY, BARLTROP, NEVILL, CHAPMAN, RIDGEWELL, DIXON, CLARK, KING, STONE, WHITE, TRACEY?, SANFORD, LITTLE.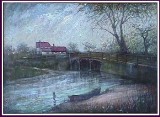 Great Easton--Story and Photos.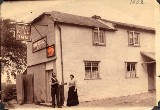 Great Dunmow and THE BELL!

Click on Linda to meet "THE BARKERS"
Old Stories by Gillian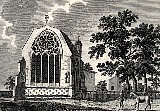 TILTY.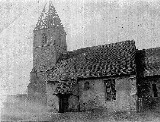 Chickney (Late 1800's).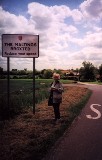 THE MALTINGS!
Click on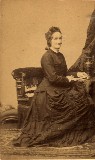 Amelia BARLTROP GUNN to go to the OLD PHOTOS page.
Click on

BEN BARKER to go to the GALLERY

---
Click on -

Ron Brand to go to the his genealogy and stories page.

---
Last Stop -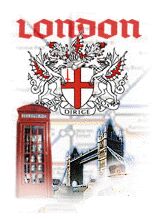 LONDON

---
Links to interesting sites
A tribute to Ian Hunter


"IAN HUNTER's Pubs-Taverns-Inns Essex, England"


CLIVE RIXSON'S wonderful source of information and photos on Broxted, Essex, England


Greg Carpenter Ham Radio, Hot Air Balloons, etc.


Genealogy from Anniemarie Shuttle, ESSEX, ENGLAND"


Evelyn Delight Carpenter's website of her art work and genealogy.


Kevin Cole's Genealogy Site


The "Smith's" HAUNTED HOUSE


"Ian Rose's "OLD ESSEX CHURCHES"-some wonderful old and new photos.


Ken Rose's "OLD ESSEX, ENGLISH VILLAGE SCHOOLS"- a lovely collection! Don't miss it!


"CAMULOS" - featuring pubs, ghost tours, history, genealogy, and other topics of interest--Colchester, Essex, England

Please use the index at the top or bottom of pages to navigate. You will find new things added almost daily.
Copyright © 2003 - Evelyn Delight Carpenter
All Rights Reserved
Webmaster: Evelyn Carpenter - evelyndelight@yahoo.com








Visitor since Dec 15, 2004